About Us
Since graduating from Chiropractic College in December 2003 and obtaining her license in March 2004, Dr. Jessica Paige has been passionate about helping her patients get the natural care they need. Our vibrant chiropractic care center is a friendly and positive place to be. It's like the theme song of "Cheers," a popular 80s sitcom. Here, everybody knows your name!
Providing Relief and Wellness Care
Dr. Paige helps her San Jose and Willow Glen patients get relief from their pain and achieve optimal wellness. She uses a variety of chiropractic techniques to get her patients results. These methods range from instrument-assisted adjusting with Activator® Methods to hands-on adjusting with Diversified. She also is a Certified Chiropractic Sports Physician (CCSP®) so is able to help athletes of every kind.
She is also passionate about inspiring her patients and takes a team approach to their care. "It's not just about me performing adjustments in the office. Patients will be given homework assignments such as changing the way they sit at work or strengthening exercises."
Witnessing Patients' Miracles
Many patients who have been elsewhere but were unable to get the results they desired have come to Dr. Paige — often as a last resort. They frequently experience miracles that they didn't think were possible.
Regaining the ability to smell
One patient, who had lost his sense of smell, regained it after getting adjusted by Dr. Paige. He initially came to see her for plantar fasciitis.
Clearing eczema through diet
Suffering from chronic eczema, one of Dr. Paige's patients had been given every cream, potion and lotion to try to resolve her problem. She wasn't getting better until Dr. Paige performed food sensitivity testing and nutrient testing. "After I started working with her on her diet her eczema completely cleared up."
Making Chiropractic Part of Your Wellness Plan
Just as you go to the dentist for regular checkups to maintain peak oral health or see your family doctor for physicals, seeing a chiropractor is an important way to experience overall optimal health. You only have one spine, so it's important to take care of it. Rest assured that Dr. Paige blends compassionate chiropractic care with a warm and friendly approach, so you'll know you've come to the right place for health care.
Mother's Day Charity Drive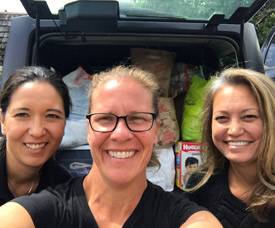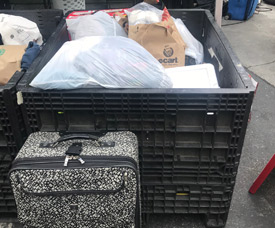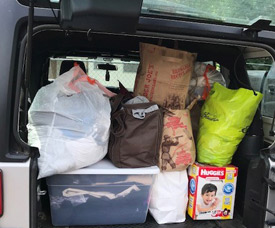 We dropped off our first load of items to Sacred Heart Community Services! Thank you to everyone who donated women and baby items in honor or Mother's Day.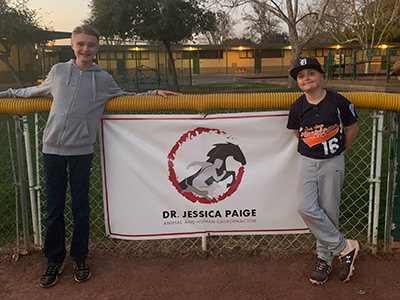 We Donated to a Local Softball Team
We are so happy to help our local community!
Patients of all ages, from toddlers to seniors, can benefit from our natural approach to care. Contact Dr. Jessica Paige today to book an appointment!
---
About Us | Dr. Jessica Paige